Afghanistan is one of the most difficult places in the world to be a woman. 87% of women suffer physical or emotional abuse. A woman can be seen as 'disobedient' and be violently attacked simply for walking in a public space.
In rural areas, poverty and conservative attitudes have severely impacted women. Denied access to basic education or paid work, women must depend on male relatives for everything.
ActionAid has been working with women in Afghanistan since 2014, supporting them to learn about their rights and be able to stand independently.
After years of peace, the Taliban are rising up again and dismantling women's rights. Taliban leaders have chillingly declared that 'a woman's place is in the house – or in the grave'.
If the Taliban come back to power, they will try to turn women into prisoners in their own homes and forbid them to take part in paid work. The only chance that many women will have to survive is to produce their own food at home.
Here are 3 ways ActionAid is supporting women's rights in Afghanistan:
1.Generating their own income
ActionAid women's groups are supporting women to gain the skills to farm their own land and become respected as household providers. They're learning modern farming techniques such as composting, pest control and seed planting so they can generate her own income.
2. Gaining respect
Women are accessing training in basic literacy and numeracy – skills that completely change their status in the eyes of their communities. Once they're able to read and write, their confidence soars and so does their potential to earn a living.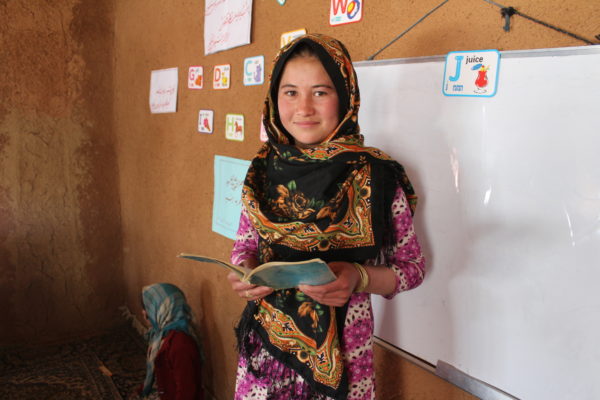 3. Creating solidarity
We know that if women stand together, they can create transformative change in their communities. ActionAid is supporting women to learn about their rights and be empowered to stand together and demand change. Along with the influence they gain in their communities, they get the support of other determined women.
Please make an urgent donation and help women claim their rights in the face of this violent oppression.